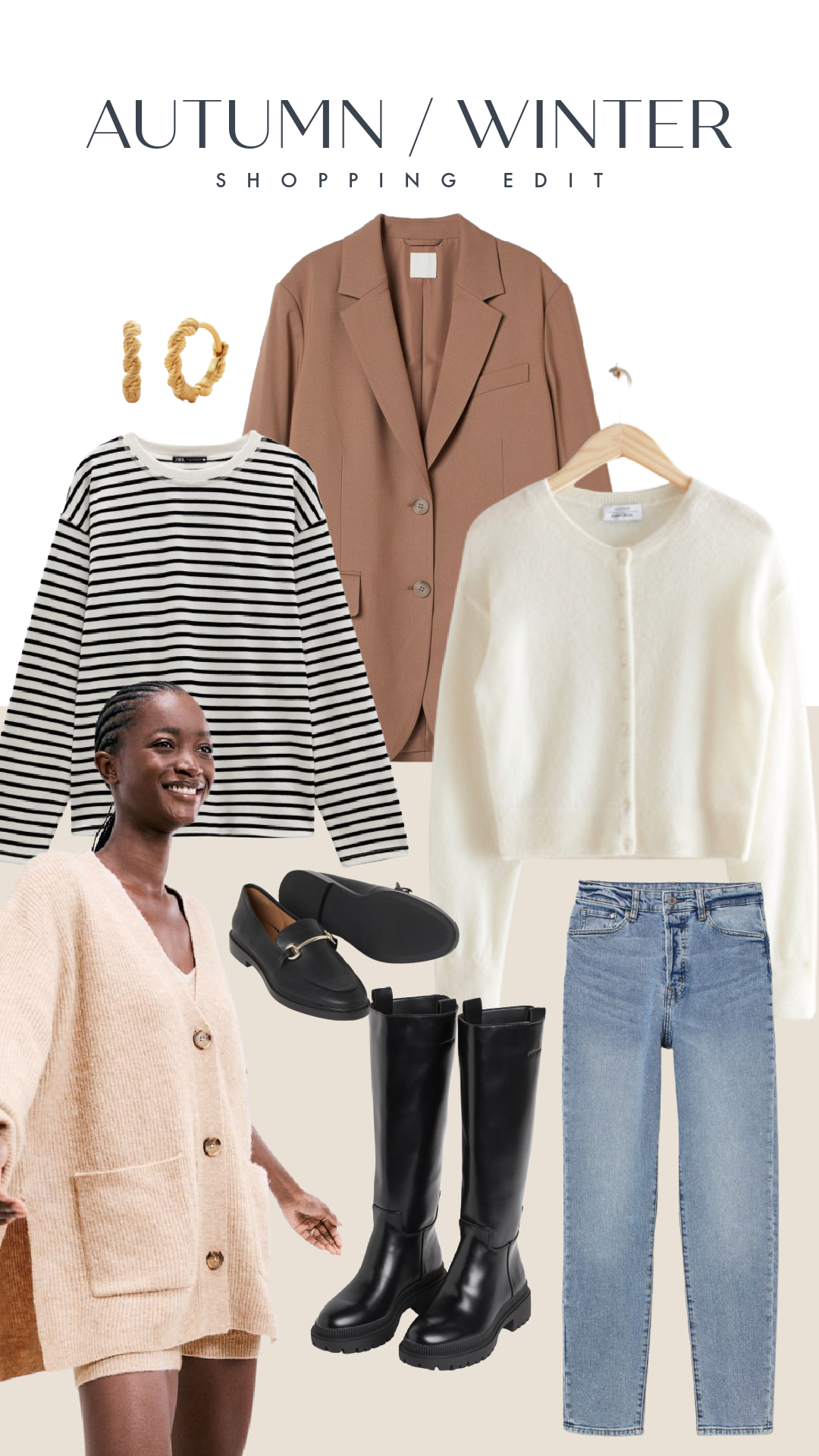 *All links in this post are affiliate links. For more information on affiliate links, read my disclaimer here.
Hello! So first of all, apologies for neglecting my blog recently, to say I am finding it hard to find the time to blog at the moment would be an understatement! But I do have lots of posts planned so fingers crossed I can get writing more soon as I miss it!
Today, I wanted to very quickly post some outfit ideas that I put on Instagram, but thought I'd post on here too with links to each item.
I've been browsing online for A/W clothes whilst doing feeds so I found some bits that I liked and how I'd style – hope you guys like these too!
So let's begin :
I was so excited to see this was in the & other stories sale, it's very similar to the Sezane Gaspard knit which I added to my wishlist a few months ago! I love the button down fit as it's a little different to the other cardigans I have. 
For a laid back look, I'd wear it with some blue jeans, gold jewellery and loafers. Perfect for this transitional Autumn weather at the moment too. 
This blazer from H&M is a good dupe for the Frankie Shop blazer which is gorgeous but £300 for a blazer? I don't think so, so this at £34.99 is much more affordable!! 
Outfit Details : 
A knitted vest seems to be a big trend for this A/W and I think it could be a good piece to style up. I'm thinking it would look great with leather leggings, but you could also do a bit of a Blair Waldorf inspired look too! 
Love this grey longline cardi, so many ways you could style! 
Finally ending on this beige cardi (realised this has been very heavily knitwear based!!) I love these kind of cardigians as you can style them so many ways and they're so cosy too!
Hope you've liked this little edit! See you soon!