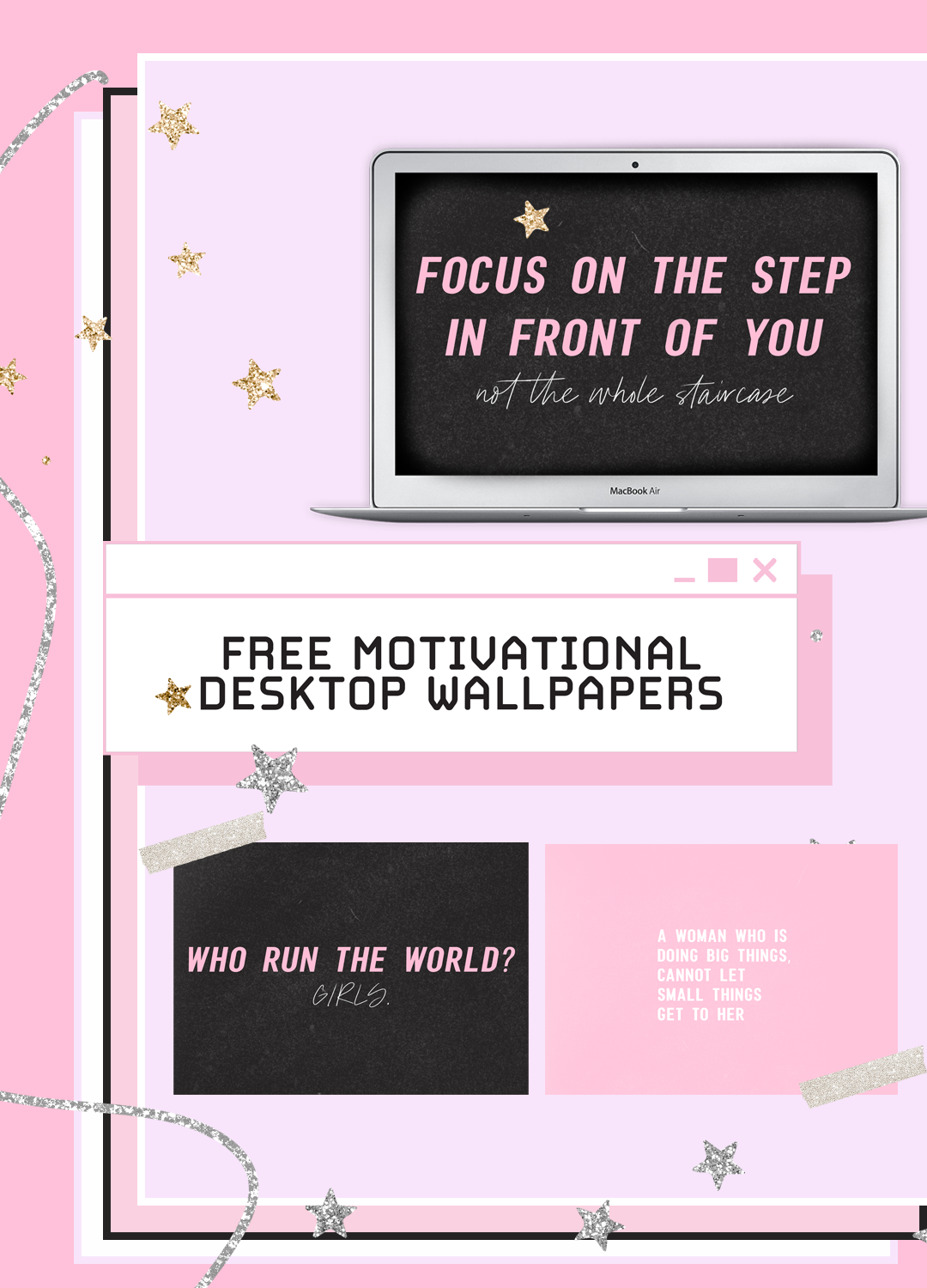 Hey guys, happy Monday, I don't know if that's a thing but we'll make it one. Hope you all had a smashing weekend, so nice to see some lighter evenings and mornings right? Spring is on the way woohoo and with that comes a whole host of goodness; warmer weather, McDonald's monopoly season, easter eggs…
Anyways, today, I thought I'd put together some cute little motivational desktop wallpapers for anyone who may be wanting to jazz up their laptop / computer this week.
Hope you love them <3
Also make sure you check out my Instagram for weekly phone wallpapers 🙂 and check out my latest desktop wallpapers here. 
To Save: just right-click on the picture, and click save image as to save to your computer.

Go into your downloads, select your chosen desktop wallpaper, go to the settings (gears button) and select Set Desktop Picture and voila.