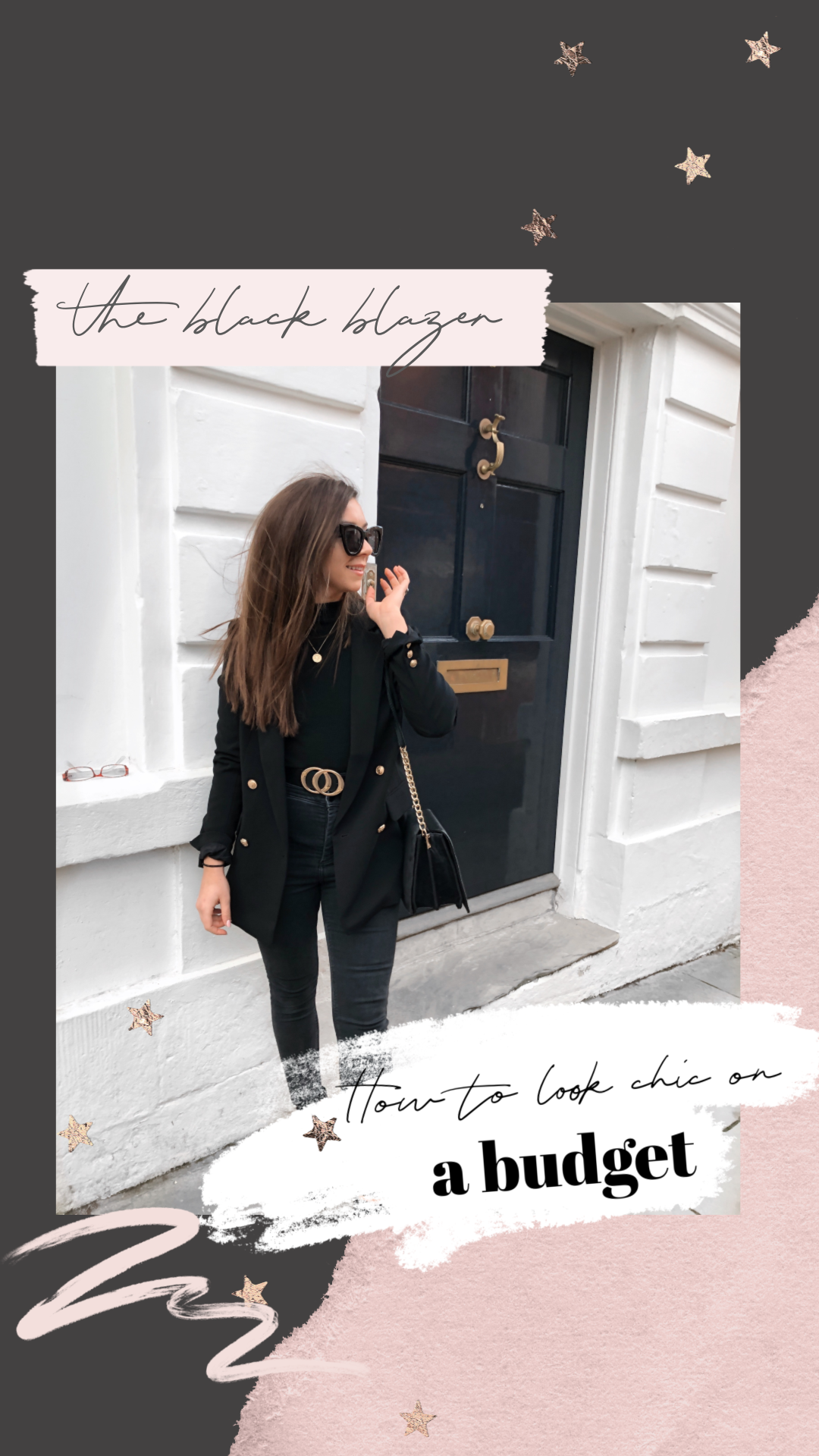 Girls (and guys of course- but mainly girls if my analytics are to be believed) today we're going to talk about the item you need in your wardrobe this season that is going to make all your outfits so chic.
The black blazer.
I know, not exactly revolutionary and this isn't even my first black blazer. I've been through a few blazer phases in my time, one in particular that stands out is the jersey blazer trend. I used to have one from Primark that I wore EVERYWHERE. I would accessorise it with denim shorts and tights and a flower in my hair. Oh 2009 style was the best.
Anyways, blazers are back. And this time, don't let me get rid of mine again in a few months, because I do think a good blazer is timeless.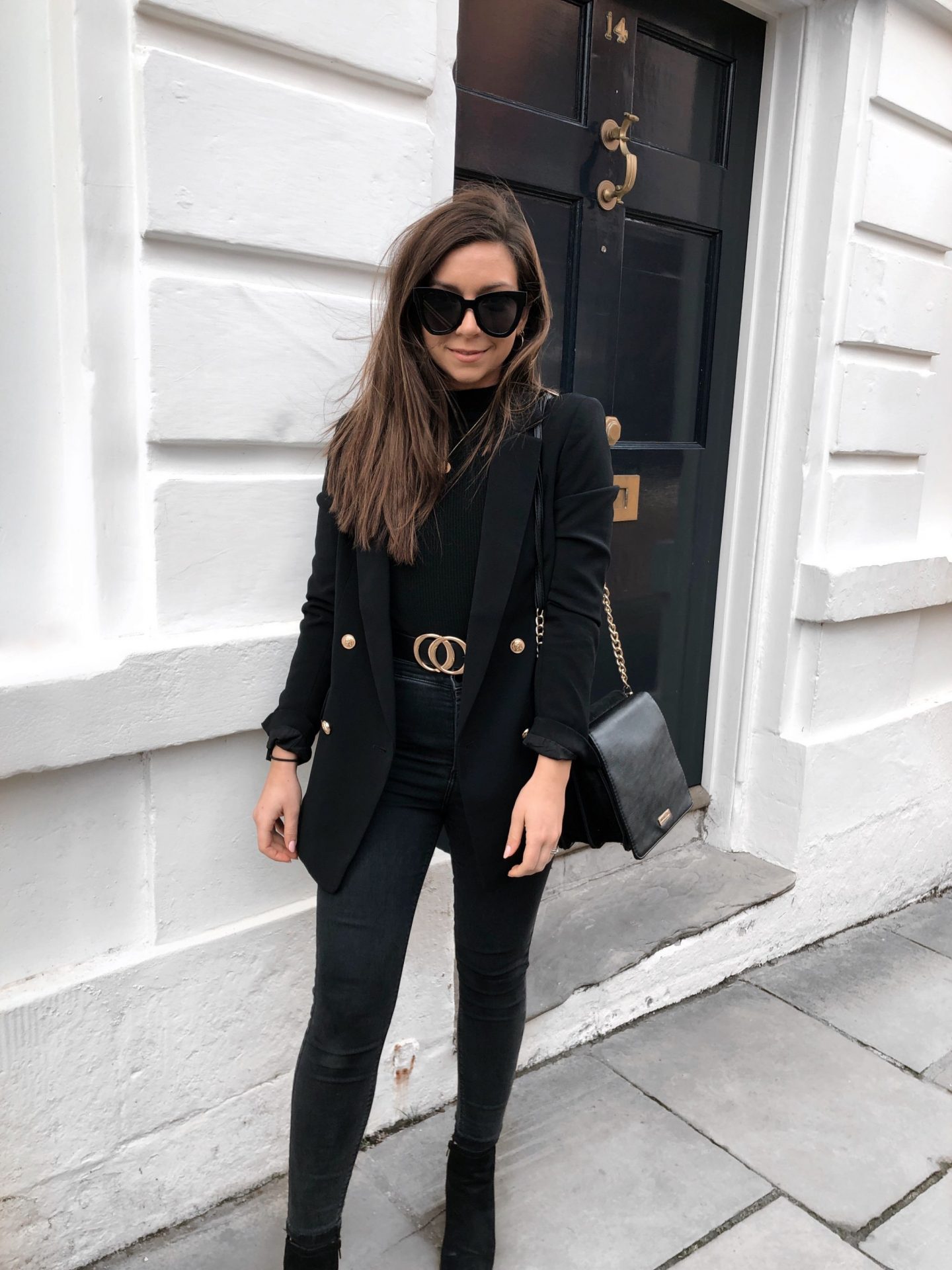 I've found one from H&M which is giving me total Balmain vibes but for a fraction of the cost. At £34.99 it's a steal compared to the £1500 price tag.
Of course, at £34.99 it's not the cheapest of items, but this is incredibly well made, high quality and looks so good with so many outfits.
For me, it's all about wearing it either as an all black outfit with a black roll neck and jeans, or with a white tee and jeans for a more laid back look.
I feel like it really adds chic-ness to any outfit, I do find it creases quite easily but once steamed it looks so good, and makes any outfit look really polished.
I'm thinking of doing a post about ways to wear it, so please let me know if that would be something you'd like to see!!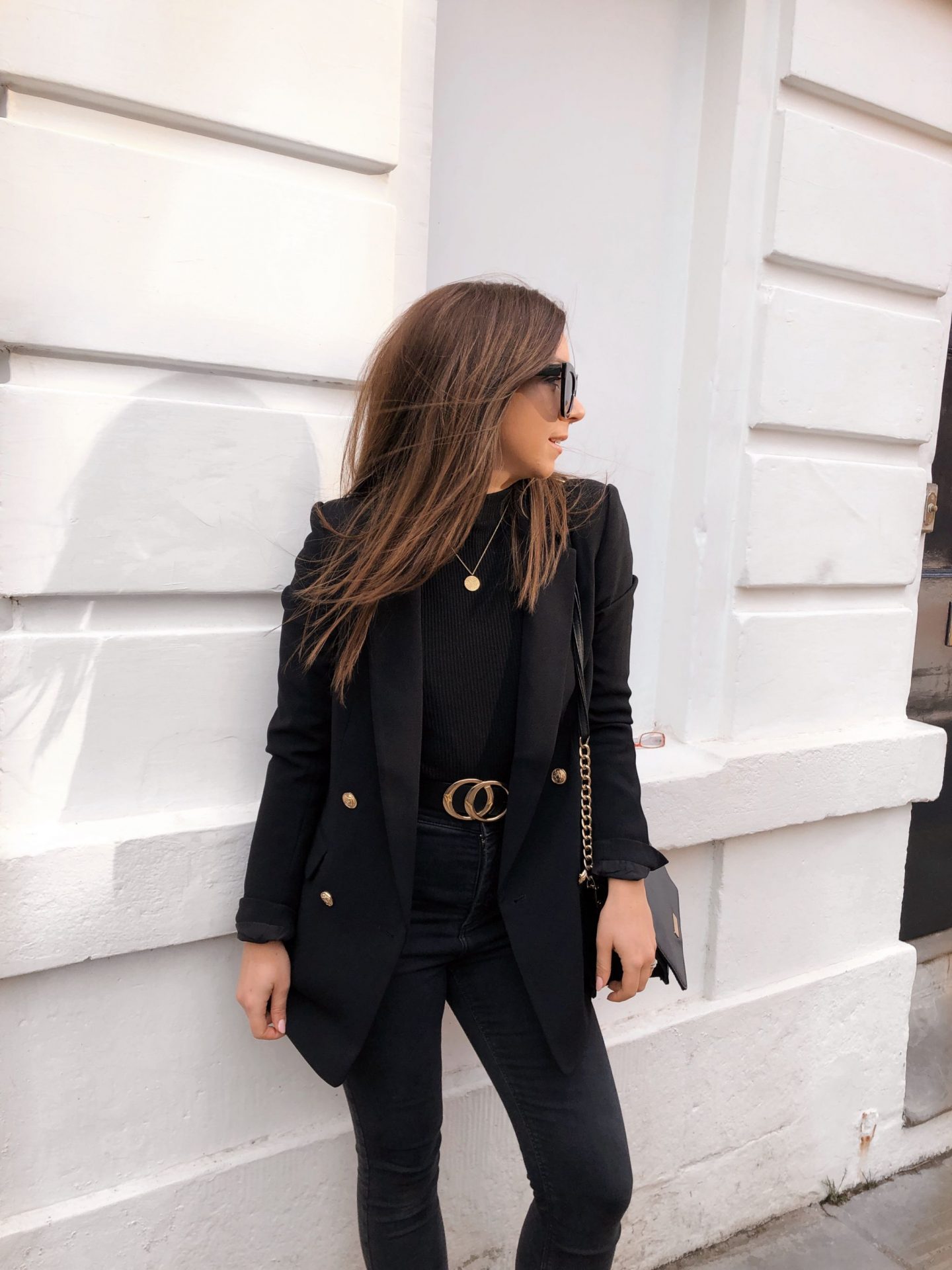 So yes, the black blazer, a big yes from me and for your wardrobes this season.
H&M have a huge range of blazers by the way, say perhaps if the gold buttons aren't for you!
Anyways, I'm going to go now, hope you all have a wonderful day!
Catch up with my previous 'How To Look Chic On A Budget' posts here. 

* Affiliate links have been used in this post. This means that when purchased through this link, I earn a small commission. This can range from 1-10%. I use affiliate links of my own accord and never obliged to by a brand.